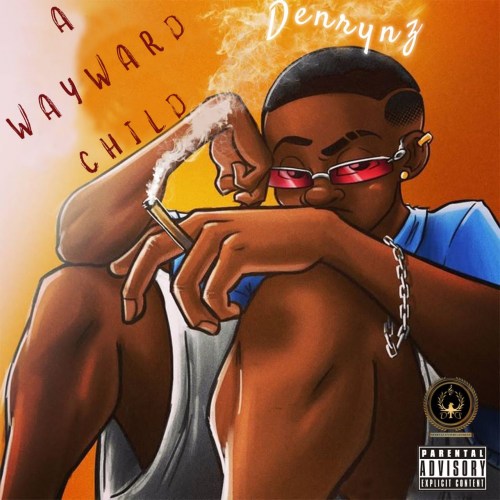 Denrynz Premieres a New Single Titled "A Wayward Child".
Growing up from the mud, down below, DTD Spartaz famous singer Adeyemi Oguntuase known popularly as Denrynz, has successfully gathered his experiences from the street into a unified stereo field and put his lovely fans through a life of "A Wayward Child", taking into cognizance, the happenings in his immediate environment.
"A Wayward Child" according to Meriam Webster is "a child having a status arbitrarily defined by statute in some states, usually being under a stated age, habitually associating with vicious or immoral persons, or growing up in circumstances likely to lead to criminal activity or willful disobedience of parental or other lawful authority and therefore subject to custodial care and protection for his or her own welfare"
Lyrically, Denrynz has backed up this definition. Although, he specifically mentioned that "No Be Everybody Dey Normal". A pidgin translation that implies the saying not every human that breathes are normal literally. He buttresses the definition further that there is nothing whatsoever that can satisfy a wayward child.
"A Wayward Child" is a song that teaches moral and emphasizes on patience as the key to whatever anyone plans to become in life. And that fortune is a time based achievement. "Time Na Turn By Turn".
The melody is a production of DTD Spartaz in-house guru, Deano HotBeatz, mixed and mastered by Flo Mix and it is now available for streams and download on all media platforms.
Download, listen and enjoy the piece of Afrobeat.